AIS Technology Services and Capabilities
Information Technology & Management Professional Services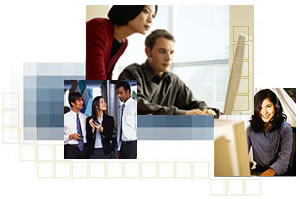 Advanced Integrated Software Technology (AIST) is a full service Information Technology and Management Services Consulting firm.
AIST's management team is comprised of experts in mathematics, telecommunications, networking, and information technology service that span more than 80 years of total proven experience executing service contracts with Government and Commercial customers.
AIST is certified by the U.S. Small Business Administration and is currently providing a full range of IT services to five of the largest military hospitals in the US.
Core Business Areas
Information Technology (IT) Solutions and Services include network engineering and security technologies; systems integration; software engineering (design, development, and integration); database solutions; information security; systems administration. Technology areas include, operating systems support, communications protocol support, and network architectures.
System Information Assurance and Network Security Solutions AIST security engineers provide system and network security system design, analysis and support from the user through the network infrastructure. Our association with DOD provides a real time technology backdrop to our network security delivery capability. We provide network security monitoring and analysis services to our DOD client. Capabilities in this area include active network monitoring, consulting, security policy and plan development, vulnerability and penetration testing, security awareness training, risk assessment, forensic information collection and analysis and network system security integration engineering.
Administrative Management and Support Services include providing leading-edge admin support to a national level program. AIST administrative support involves records management, medical records administration and support, operations documentation, procedures and methods. With clients such as the Bureau of Medicine and Surgery, AIST currently maintain logs, records and files, provides end-user support, and performs general administrative duties.
Capabilities
Business Intelligence, ETL, Data warehouse, Business Objects, SAS, Crystal Reports.
Network Systems Design, Integration, and Testing (WINDOWS 2003/NT, NETWARE).
Enterprise Management Engineering (Tivoli, BMC, HP OpenView, SNMP, etc.).
Software and network installation for municipalities such as federal, state and local governments, hospitals and schools.
Database Design, Development and Administration (e.g., ORACLE, SQLSERVER, SYBASE, ACCESS).
Operating Systems Administration (e.g., UNIX, NT).
Business Intelligence and Data Warehouse Solutions (ORACLE, MS SQLSERVER, SYSBASE).
Client–Server and Peer–to–Peer Technology Development and Support.
Systems Design, Integration, and Testing, Desk Top Support.
Programming – JAVA, C++, SAS, BUSINESS OBJECTS ENTERPRISE REPORTING.
CMM/SEI Leading–Edge Software Integration.
NETWORK SECURITY – Firewall setup, management, and administration – WIDE AREA NETWORKS (WAN).
Website development (e.g., HTML, PHP, JavaScript), ECOMMERCE, HOSTING , HIGH SPEED INTERNET ACCESS, T1, T3 Lines.
PROGRAM MANAGEMENT & TRAINING.
SharePoint.
PRIMARY NAICS CODES
541511 Custom Computer Programming Services
541512 Computer Systems Design Services
541513 Computer Facilities Management Services
5416 Management, Scientific, and Technical Consulting Services
54161 Management Consulting Services
541611 Administrative Management and General Management Consulting Services
611420 Computer Training
238210 Electrical Contractors and Other Wiring Installation Contractors
561210 Facilities Support Services
811212 Computer and Office Machine Repair and Maintenance